| Board Members | Audit | Compensation | Nominating and Governance |
| --- | --- | --- | --- |
| | | | |
| | | | Nominating and Governance |
| | | | Nominating and Governance |
| | | | Nominating and Governance |
Committee Charters
Nominating and Governance
Jonathan Klamkin, Ph.D.
Jonathan Klamkin is CEO and Director of Aeluma. He is a Professor of Electrical and Computer Engineering at the University of California, Santa Barbara (2015-present), where his group conducts pioneering research in integrated photonics and optoelectronics for communications and sensing applications. Dr. Klamkin was with BinOptics Corp., a laser diode manufacturer that was acquired by Macom in 2015, where he served as an optoelectronic device design and test engineer. He also held positions at MIT Lincoln Laboratory and Boston University. Jonathan is the recipient of numerous awards including the NASA Young Faculty Award, the DARPA Young Faculty Award, and the DARPA Director's Fellowship. He has published more than 220 papers, holds several patents, and has given more than 100 invited presentations to industry, government and the academic community. Dr. Klamkin holds a Bachelor of Science in Electrical and Computer Engineering from Cornell University and a Master of Science in Electrical and Computer Engineering and a Ph.D. in Materials from the University of California, Santa Barbara.
Steven P. DenBaars
Steven P. DenBaars has been on Aeluma's Board of Directors since June 5, 2021. He is a Professor of Materials and Electrical and Computer Engineering at the University of California Santa Barbara (1991-present). Prof. DenBaars has been very active in entrepreneurship, having helped co-found several start-up companies in the field of photonics and electronics. In 1996, he Co-founded Nitres, Inc., along with Dr. Umesh Mishra, which was acquired by Cree, Inc. in May 2000. In 2013, he Co-founded SLD Laser and helped build the company to over 150 employees before it was acquired by Kyocera Corporation in 2021. In 2014, he assisted Dr. Jeffrey Shealy in the founding of Akoustis Technologies, Inc. (AKTS) for commercialization of RF Filters, and he is currently on the Board of Directors. He received the IEEE Fellow award in 2005, member of the National Academy of Engineers in 2012, and National Academy of Inventors in 2014. He has authored or co-authored over 980 technical publications, 350 conference presentations, and over 185 patents. Mr. DenBaars has a Bachelor of Science in Metallurgical Engineering from the University of Arizona and a Master of Science and a Ph.D. in Material Science and Electrical Engineering, respectively from the University of Southern California.
Palvi Mehta
Palvi Mehta is an operating partner and CFO for Pioneer Square Labs (PSL), a start-up studio and venture fund with $200M in assets under management. She provides financial and operational oversight, supports the investment process, and assists portfolio companies with financial, operating and scaling strategies. Palvi joined PSL after two decades in senior financial roles in the wireless, manufacturing, networking, and security industry. Prior to PSL, she was the CFO of three venture-backed startups. She was most recently the CFO at ExtraHop Networks. A veteran of the tech startup community, Palvi has also been the CFO of NewPath Networks, and RadioFrame Networks. During her career, she has raised hundreds of millions of dollars across both the equity and debt markets and has successfully completed multiple exits. She began her career as a CPA and an auditor at Ernst & Young. Palvi received the 2018 Executive Excellence Award from Seattle Business Magazine. In addition, she was selected by the Puget Sound Business Journal as the 2016 CFO of the Year for mid-size companies. Palvi graduated Summa Cum Laude from the University of California, Berkeley with a B.S. in business, with an emphasis in finance and accounting. Palvi is a strong supporter of women in tech and is passionate about providing the opportunity for CS education to women and underrepresented minorities. She is a board member and treasurer of Code.org.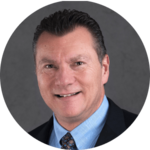 John K. Paglia
John K. Paglia is a recipient of several prestigious honors for his work on the financing and capital markets. Dr. Paglia is also an independent board director and audit committee chair for Simulations Plus, Inc. (NASDAQ: SLP), independent board director and audit committee chair for Cal-X Business Accelerator, Inc. (with 30+ regenerative health technology startups), board director for two not-for-profits (California Amateur Hockey Association and Santa Clarita Flyers Hockey Club), and advisory board member for both VitaNav, Inc. (a ketone-based beverage company) and The Most Fundable Companies Council. At Pepperdine University's Graziadio Business School, he is a tenured Professor of Finance where his specialty areas are venture capital, private equity, corporate finance, business valuations, and mergers and acquisitions (M&A). In addition, he held a number of leadership positions at Pepperdine University since joining in 2000, most recently as Senior Associate Dean where he had oversight for over 100 full-time business school faculty and key strategic projects, and, prior to that, as executive director of Graziadio Business School's entrepreneurship institute. Dr. Paglia holds a Ph.D. in Finance, an MBA, a B.S. in Finance, and is a Certified Public Accountant, Chartered Financial Analyst, and is NACD Directorship Certified™. We believe his knowledge of technical accounting issues and business experience qualify him as an expert in financial matters and as a qualified candidate for the Board.